I was just reading an article about NAMM 2008, and I came across something that I thought would spark some good discussion: The Les Paul Axcess with a Floyd Rose tremolo.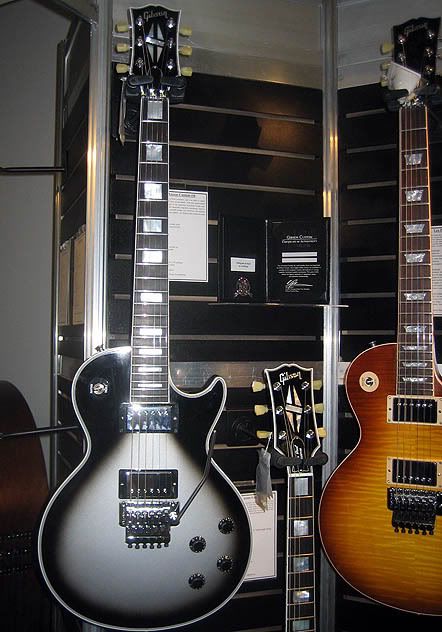 What does everyone think about this? I know in the past there have been a few custom jobs out there with Floyd Roses, but as far as I know this is the first mass produced Gibson with one.
I personally don't think it's necessary. When I'm playing a style of music where I would want to whammy, I don't like playing that style of guitar. I could maybe see using a whammy on an SG, but I really don't think these are going to sell that great.