I found myself laughing and had to share it...
---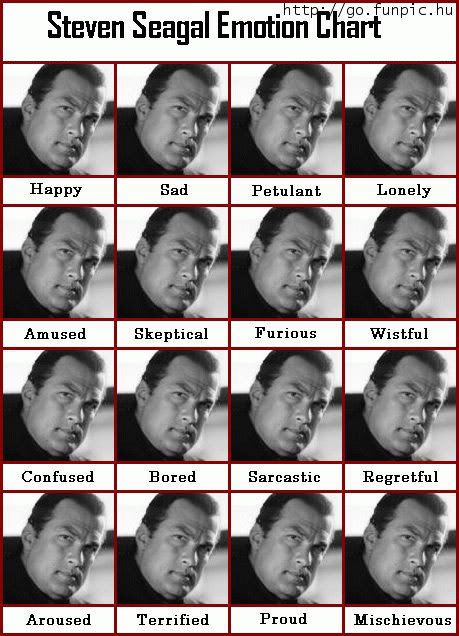 you gotta love it
[FONT=Century Gothic]Hope is when we feel the pain that makes us try again[/FONT]
Leedogg
Grizzled Veteran
Joined: 02/07/02
Posts: 2,809
I was more of a Van Damme kinda kid growing up.
I was always a Chuck Norris guy, but have seen a lot of the Seagal movies and that is flippin hilarious!
"During this line, the kid acted like he was pushing buttons on a calculator in the air. The kid played ******* air-calculator!"
Myspace
No way. Seagal is way better. How many buddhists do you know of that break peoples' necks.
The Gods Made Heavy Metal, And They Saw That It Was Good
They Said To Play It Louder Than Hell, We Promised That We Would

Hulk Smash!!

Whatever you do, don't eat limes. A friend of mine ate a lime once and BAM!! Two years later. Herpes.
is he a buddhist? ****, you learn summin new everyday.
[FONT=Century Gothic]Hope is when we feel the pain that makes us try again[/FONT]