So...here she is.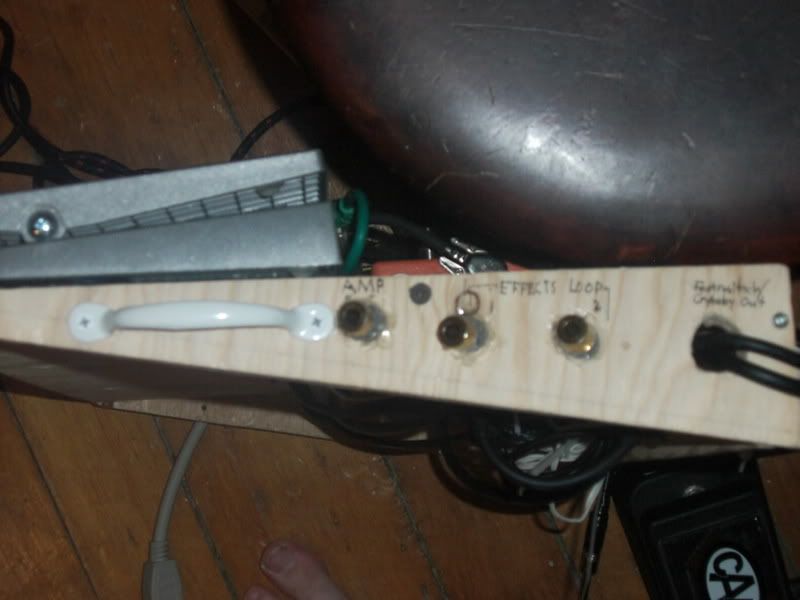 This is the side. I got some 1/4" couplers from radio shack and use them as input jacks, so i can just plug cables straight into the board.
Enjoy, ask any question you'd like, then post your own.
For life is quite absurd and death's the final word, You must always face the curtain with a bow
Forget about your sin - give the audience a grin
Enjoy it - it's your last chance anyhow.
METOOB