| | |
| --- | --- |
| June Sweetwater Gear Review Giveaway - DigiTech HarmonyMan | |
06-18-2009, 09:58 PM
Registered User

Join Date: Jun 2009

Posts: 1
Wow nice pedal!!! It sure would be cool to use that!!! Wow
06-19-2009, 09:39 AM
Registered User

Join Date: Oct 2008

Posts: 6
The HarmonyMan sounds like a great feature! Hope I can win it!
Quote:
Originally Posted by Neal Walter
June Sweetwater Gear Review Giveaway – DigiTech HarmonyMan
The June contest is again sponsored by our good friends at Sweetwater.com.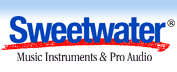 The unique Sweetwater guitar gallery has actual photos of every guitar in stock. You can browse their huge selection and find guitars you never knew you needed
We are going to give the HarmonyMan away to a lucky newsletter reader on June 19th.
To register to win, just reply to this thread!
Please read the contest rules here:
http://www.guitartricks.com/giveaway.php
In order to win this prize, you must "enter" the contest by posting on this thread by midnight of June 18th, 2009.
| | |
| --- | --- |
| Posting Rules | |
All times are GMT -5. The time now is
09:48 PM
.